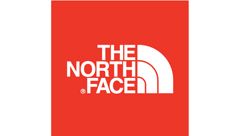 Item #: 332004614
The North Face Ultra Fastpack II Mid GTX Women's Hiking Boot is a lightweight, high performance Boot intended for difficult terrains. The Ultra Protect Cradle Guide and ESS Snake Plate ensure that the full length of your foot is supported and protected, while embedded cables in the uppers ensure comfort across the top of the foot. A GORE-TEX liner and FastDry collar lining promote drier feet in all types of weather conditions.
Features
Waterproof GORE-TEX® to keep feet dry and cool
Welded upper with embedded cables beneath breathable mesh supports your foot without adding weight or overheating you
Injection-moulded, dual-density Ultra Protect™ CRADLE™ supports your heel and midsole to reduce stress on the back of the foot
Outsole features mega grip traction to reduce the risk of slipping
FlashDry collar lining dries quickly for comfort
ESS Snake Plate in forefoot protects the front of your foot
Fastpack vs Fastpack II - II not on par!
JPA SAR K-9
Rhode Island
May 12, 2017
he shoe I sought : The North Face Ultra Fastpack Mid GTX Boot Women's Dark Shadow Grey/Byzantium Purple 10 is no longer made it appears. attempted to replace with the second generation Fastpack II however these are two entirely different boots although the color schemes and form factors appear similar. Gave the new ones away within one week. still in search of retro copies squirreled away of the original FastPack - most comfortable, excellent traction boot I've ever worn!!
I would choose better
Rachel
rowland heights, ca
April 08, 2017
I've worn this hiking to Havasupai and for the most part they were good for that hike. The only complaint was because of the high boot /ankle support, it started to dig into my back ankle which became uncomfortable. Also I don't like the little holes in the front of the shoe. I went hiking around the beach, and all sand went into the holes. It made the shoe's pretty heavy and it was horrible taking the sand out. I was shaking it out forever! I can't imagine using them in the water and in the dirt and then in the sand and then in the water again.. things would get stuck in the shoes!
Extremely Uncomfortable
SarahC123
Carrboro, NC
March 26, 2017
I own the Women's Ultra Fastpack Mid hiking boots and I absolutely love them, so I was very excited to find the Women's Ultra Fastpack II Mid hiking boots. I thought they'd be just like the first, maybe just a little better. I was wrong. My first pair (original Women's Ultra Fastpack) required no breaking in--they were instantly comfortable. These, on the other hand, cannot be broken in. For last 6 months I have tried to wear these around the house or on short hikes to break them in, and it always ends in blood/pain/me switching to my old pair (which I always have to bring as a backup). After I gave up on these boots, I tried to give them to my mom, who also owns the original Ultra Fastpack boots and loves them, but she had the same experience with them, unfortunately. The problem is that they have a sharp seam in the back that rubs against the achilles tendon. If you look at the photo of the boot from the side (the blue & orangey colour boot photo), you can see where the orangey colour meets the blue color, right at the bottom of the loop on the back. Well, right where those two colours meet, on the inside of the boot, is a rough, hard ridge that cuts me and makes me bleed. I've tried everything: thick socks, preemptive bandages or various types, varying the tightness and looseness--nothing has made these boots comfortable. Sounds like other people haven't had this problem, so maybe it's just the pair I got, but it's definitely not my imagination. You can put your hand inside the boot and feel the hard ridge. I should have returned them but I waited almost a month to even try them, and then thought maybe I could break them in, and by the time I realized they were never going to be broken in, the return window had closed. Total waste of money and a huge disappointment. I'm still wearing my original Ultra Fastpacks and they are great.
First hiking boots--LOVE
First time hiker
MI
February 20, 2017
Having never owned a pair of hiking boots before, I did some research for a boot that was both practical and stylish. After debating between a few different brands, I decided to go with these N.F. boots. I absolutely love them. They're not bulky whatsoever, and fit my feet extremely well. I typically wear a 7 (7.5 in running shoes though), and I went with a 7.5 in these so I would have room for thick smartwool socks and they fit awesome. Plus they're comfortable! I wore them on a short backpacking trip through snow, mud, sand, and ice. The mud puddles and water didn't get inside the boot at all--my feet stayed warm and dry the whole two days and I had really good traction. The only downfall (super minor) is that if you forget to double-knot the laces, they come untied quite frequently. Couldn't be happier though, and you can definitely tell these boots are quality. Even cuter in person too!
Boots made for Iceland
Jenny lyn
Toronto, Ontario
October 05, 2016
These boots have been through sandy beaches, rocky and muddy paths, windy and rainy environment, icy glacier paths and my feet still stayed snug and warm. The best part was I didn't even have to break into my boots and they're still comfortable. Love em
Amazing
NYCHicker
NYC
September 18, 2016
I bought these for my 13 yo daughter in preparation for our Norway hiking trip. they have exceeded expectation, as have the rest of the family's old North Face boots. We hiked for 12 hours in the worst mud I have ever seen and got down completely dry!!! I strongly recommend them! And at the end I just wash them and they look like I bought them yesterday!
Perfect for hiking.
Nancy hiker
Leamington, Ontario
August 22, 2016
I went hiking in Banff and Lake Louise. Boots were wonderful. Gripped well on loose stone and slippery stones. I was very happy with my purchase. No complaints whatsoever.
Waterproof, Sylish, Durable
Debbie
DeKalb, Illinois
April 14, 2016
Very supportive, and look great! So far I have gone on several 2 to 3 hour hikes with these shoes and also have worn them for casual wear all day long. My only issue with them was the stiffness around the top area above ankle. I had to readjust the tightness of laces for comfort. It took several times to readjust but when I finally found the right lace tightness they were great. Might just be me needing to adjust to wearing hiking shoes above the ankle until that part feels broken in to me. Every other part of the shoe was extremely comfortable from toe to heel from the moment I put my foot in the shoe. My first hike was in the rain and they are as described waterproof. They are extremely cute too. Love the color combo!