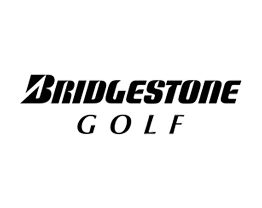 Item #: 332025588
The NEW TOUR B330RX features a softer AMATOURcore designed to maximize compression for longer distance. The NEW patented SlipRes cover produces maximum greenside performance, higher friction for more spin from the rough and less spin off the driver for increased distance.
Features
A new engine – The Amatour Core utilizes a steeper gradient in softness from the inner part of the core to the outer region, resulting in faster ball speed and more reduced spin off the driver than ever before.
An R&D marvel – The newly formulated SlipRes Cover is the highest performing cover Bridgestone has ever produced on a golf ball. It has the highest friction coefficient rating possible, to achieve the impossible: maximum greenside spin without losing any spin from the rough AND reduced spin off the driver for longer distance. SlipRes also delivers a self-repairing cover for longer playability. More Distance – More Spin – More Playability: The SlipRes coating in the B330RXS is softer than the B330RX, offering increased greenside spin.
Consistent flight in all elements – Seamless Cover Technology (SCT) is a proprietary manufacturing process that eliminates the straight part line and creates a non-uniform part line around the golf ball.
The best wind performance – Proprietary dual dimple cover pattern feature smaller inner dimples that further reduce drag at launch for faster elevation, while the larger outer dimples promote a shallow angle of descent for increased rollout on landing. The result of the improved performance at both takeoff and landing is greater overall distance performance and more consistency in the wind.