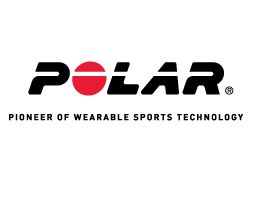 Item #: 332030275
This waterproof fitness tracker has both a wrist-based heart rate monitor and Polar personalized training guidance, as well 24/7 activity tracking. It even has smart watch features like smart notifications and a colour touch screen.
Features
Accurate Simplicity - Heart rate based training is more convenient than ever. Just tighten the wristband, turn on the training mode, and get going! Quickly and effortlessly monitor your hert rate – whether you're out for a run, working out at the gym, or even cycling to work.
Polar A360 is the fitness tracker that does more. Together with Polar Smart Coaching, you can assess your day-to-day fitness levels, plan your individual training, work out at the right intensity and receive instant feedback – designed for maximum enjoyment and motivation.
Start Fresh Every Day - Track everything you need to know about your day, starting with monitoring your sleep quality and going on to your steps, distance, calories burned and any activity you do. You can check your daily activity goal and get practical guidance if you need a little extra help to reach it. The Polar A360 even vibrate to remind you to move if you've been inactive for too long. All the details about your activity and its health benefits can be found in Polar Flow.
Tech Inside, Style Outside - The Polar A360 is a fitness tracker with an elegant, minimalist design that combines fashion and function to great effect. Get all the information you need on a sharp, high resolution full colour touch screen. Blend Polar A360 with your personal style and mood by choosing the colour of the soft, silicone wristband that best suits you. Choose from 3 different sizes with secure, easy to use buckle for a comfortable fit.
Stay Connected - With Polar A360 you can decide if you want to be connected and get alerts directly on your wrist. In training mode, Polar A360 can let you know when someone's calling so you can decide if you want to stop. The rest of the time, you can also tray on top of texts, appointments, and social media by getting alerts directly on your wrist.
Specifications
Wristband thickness: 13.5mm
Wristband Width: 23.5mm
Screen resolution: 80x160 pixels