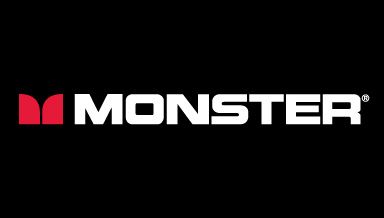 Item #: 332030296
Wireless in ear sport headphones for athletes or any sport activity. Slim profile, sweat resistant clips, for comfort and stays firmly in place throughout your activity.
Features
Wireless Bluetooth In Ear Headphones that offer the clarity, dynamics, punch, and power of Pure Monster Sound®. Now, you can listen to the music that gets you pumped with sports earphones that don't require you to lug around your smartphone. Be free. Be active. Be strong.
Whether you're speeding down a slope in fresh powder or biking up a grueling trail, iSport® SuperSlim Wireless Bluetooth In Ear Headphones are the perfect companion thanks to their SuperSlim profile that lets you wear goggles, helmets, beanies, or other head gear in supreme comfort, while wirelessly pumping in Pure Audio Adrenaline. If you want sports earphones that give you both freedom and comfort, look no further.
These featherweight wireless sports earphones are as airy as the wind on your face as you cross the finish line.
With an impressive five hours of audio, you can listen to an hours-long motivational playlist to get you through your marathon run or ride ... and never run out of juice.
At the gym, on the slopes, or on the track or trail, iSport® SuperSlim Wireless Bluetooth Headphones sound every bit as good as wired. While your ears won't know these babies are wireless, your body will thanks to the increased freedom that comes from cutting the headphone cord.
The more you sweat, the better you feel. Don't let your wireless earphones get between you and your workout. iSport® SuperSlim Wireless Bluetooth In Ear Headphones are built to withstand even the most drenching activities yet stay firmly in place thanks to water-resistant ear clips.