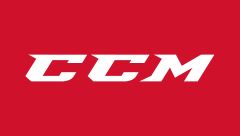 Item #: 332034761
Five years in the making, CCM introduces the innovative Super Tacks skates engineered through leading hockey biomechanics research and state-of-the-art construction technology. Featuring MonoFrame 360 technology, Super Tacks are a one-piece boot frame providing a fully anatomical heel-lock with a 360° fit around and under the foot - a fit that is molded to the player's DNA. The Super Tacks construction eliminates the need for an outsole, providing greater foot-to-skate contact area and an unprecedented direct force propulsion system to help generate maximum power.
Features
Monoframe 360 Technology - One-piece carbon composite boot frame with a fully anatomical shape that is molded to every inch of the player's foot-to-skate contact. The one-piece frame construction eliminates the need for an outsole helping to create a more direct form of force propulsion.
ADV Pro Molded Tongue - Super lightweight, advanced tongue with an injected lace bite prevention layer helps increase comfort, protection and performance.
Speedblade Black - Premium oxide treated blade helps provide advanced performance, a longer edge life and a higher resistance to corrosion.