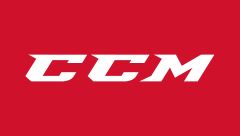 Item #: 332063643
Trusted Tacks performance has been taken to the next level with its two distinctive loading zones. It allows for maximum loading on both wrist and slap shots due to the different stiffness zones. The blade is even lighter than the previous version and the durability of the shaft has been increased. The new Super Tacks is a stick you can rely on no matter what the game situation.
Features
New Dual Flex Profile- The new flex profile is an optimized version of the previous mid kick point which now offers a softer loading zone for wrist shots and a stiffer one for slap shots.
Lighter Blade- By reducing the weight of the new AcuLite blade, the overall feel of the stick has been improved, but the stiffness has been maintained to help provide great accuracy.
Added Durability- The bumper technology has been improved by increasing the strength of the slash zone which allows for a stronger shaft.