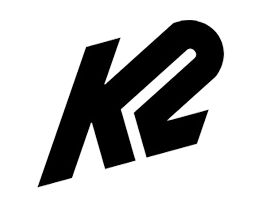 Item #: 332115367
The Parkstar is equipped with the Tweekend baseline upgrade for improved pressing and landing stability. Made for the rider who wants to rip laps through the park & pipe or take a freestyle mind-set anywhere on the mountain.
Features
Freestyle Baseline Rocker - A versatile twin rocker built to dominate any freestyle line. Just enough rise in the tip and tail contact points to create a loose, buttery feel while maintaining instant response and pop.
Hybritaper Construction: takes K2's Hybritech Construction, and tapers out the core at the tip and tail to reduce the swing weight. K2 blend the tips from a cap into a thin sandwich removing material where you don't need it.
W2 Core -Three species of renewable wood are assembled to optimize strength, reduce weight, and enhance damping without the addition of other materials.
Fiberglass top: TRIAXIAL - a glass laminate with diagonal layers that stiffens the board torsionally. Gives you improved edge hold and increase stability for those off-axis landings at speed.
ICG Glass Additives: Integrating carbon into the fiberglass reducing overall weight and creating a super smooth release of power while increasing pop and liveliness.
Carbon Web 1 : rider input/output system resulting in a more connected feedback loop from terrain to rider.
4000 Sintered Base: Fastest natural base material available, exceptionally durable, absorbs deeper & retains wax longer
Shape: True Twin.