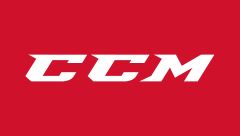 Item #: 332129589
The CCM RIBCOR 45K Grip Senior Hockey Stick offers a unique stiffness profile that mirrors the RIBCOR shaft.
Features
SXX2 Blade - The blade's stiffness goes from stiff in the heel to extra stiff in the toe for that quick release.
Power Taper Ratio of 3:1 - More vertical stiffness means that less energy is wasted down into the ice and more energy is transferred all the way through to the blade.
Low Kick Point - Easy to load for a quick and surprising release.