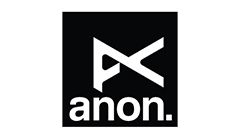 Item #: 332135335
The Anon Blitz Black Men's Ski Helmet is a brimmed lid styling with stealth vents. Featuring endura-shell construction and active vents.
Features
Standard Fit System
Endura-Shell Construction
Active Ventilation
Goggle Ventilation Channel
Expedition Fleece on Liner and Ear Pads
Removable Goggle Clip
Simple Fit
Audio Accessory Compatible
Certification: CE 1077B
Defective
Cat12
Ontario
December 13, 2017
After waiting for this helmet it showed up defective. Arrived with scratches in three places and two dents. Helmet was also missing ear pads. Very annoying as I needed a helmet before I was able to go boarding.