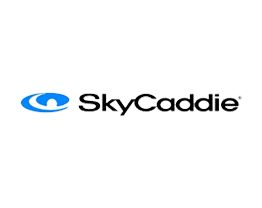 Item #: 332136712
SkyPro is a new way to improve your golf swing. It is a small sensor that fits imperceptibly below your grip and monitors your club's motion during a swing. This information is then transmitted wirelessly to your smartphone or tablet, which provides instant feedback on key features of your swing. Make practice meaningful, and have more fun too, with SkyPro!
Features
3,600 measurements a second. Precise club calibration using the sensors in your iPhone. Continuously updated algorithms. SkyPro makes accuracy a priority.
Don't change your swing setup procedure. SkyPro automatically records and transfers swing data to your smartphone, no button pushes necessary.
Instant feedback means not having to wait. SkyPro's high-speed wireless link means you get your information as quickly as possible.
Intelligent Power Management provides up to 8 hours of continuous use. No on-off switch needed.
Anti-Rotational Stability (ARS) ensures your SkyPro stays calibrated and aligned throughout your session.
SkyPro lasts 8 hours of continuous swinging.
Get unmatched accuracy with SkyPro's advanced calibration.
Don't worry about turning SkyPro on/off. It takes care of it.
Achieve Groove Medals based on your personal targets.
Specifications
Built-in rechargeable lithium-ion polymer battery
Up to 8 hours of continuous use, and 30 hours between charges
USB charging dock/case
Adjustable and compatible with most shafts