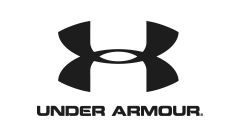 Item #: 332164271
Introducing UA HealthBox™, created specifically to measure, monitor, and manage the factors that determine HOW YOU FEEL.
Exercise Smarter. Feel Better. Live Longer
Features
UA Band - Your UA Band measures sleep, resting heart rate, steps, and even workout intensity when worn with UA Heart Rate. Wear it ALL THE TIME.
Track steps & progress towards your daily step goal.
Measure your sleep duration & quality.
Get alerts when you've been inactive too long & when you're close to reaching step goals.
Get texts, caller ID, calendar notifications, updates & challenges from UA Record™.
Automatically syncs with UA Record™ for real-time data.
Set band to vibrate to wake you up or for an important date.
Choose workouts for customized tracking.
Control volume & music selection when band is synced with phone.
UA Scale - Track your body weight, body fat percentage, and progress towards your weight goal. Step on it EVERYDAY.
Track your weight, body fat percentage & progress over time.
Create your own profile to store information, progress & goals.
Recognizes up to 8 users & privately stores data for each profile.
Automatically syncs with UA Record™ for real-time data.
No need to adjust any settings. The scale pulls up your profile based on weight.
Easy-to-read LED display.
UA Heart Rate - Train as smart as possible by wearing the chest strap while you work out to track your heart rate. See it in real-time when you wear with UA Band.
Removable sensor provides most accurate heart rate reading. Wear with UA Band to see in real time.
Blue light indicates when UA Heart Rate monitor is on & working
Calculates calories burned during workouts.
Measures the intensity of your workout.
Automatically syncs with UA Record™ for real-time data.
Snug, comfortable grip that won't slip.
Water Resistant - Wear during your toughest, sweatiest workouts.
Specifications
UA Band
Includes 2 adjustable straps to fit most wrist sizes
Size: 17.5 mm(W) x 11.2mm(T), Long strap: 244.1mm, Short strap: 204.1mm
Water Resistance of 2ATM meaning it's splash & sweatproof
Bluetooth, BLE compatible & automatically syncs data to UA Record™
Stores data up to 7 days if not connected to your phone
Battery: 110 mAh (embedded) - lasts up to 5 days (charger included)
Compatible with iOS8.4 or later; Android 4.4 or later
UA Scale
Size: 360 mm(W) x 35.9 mm(T)
LED screen display with speaker notification
Automatically turns on when you step on and turns off when unattended
Supports UA Record™ users & guests without a UA Record™account
WiFi-enabled & automatically syncs data to UA Record™
Support Over the Air to update scale functionality
Battery: 4 AA (included)
Compatible with iOS8.4 or later; Android 4.4 or later
UA Heart Rate
Size: 360 mm(W) x 35.9 mm(T)
Connects to UA BAND to display real-time heart rate & heart rate zones
LED light lets you know the sensor is on & working
Water Resistance of IPX7 meaning it's splash & sweatproof
BLE compatible & automatically syncs data to UA Record™
Battery: 220 mAh (CR2032) - lasts up to 365 hours
Compatible with iOS8.4 or later; Android 4.4 or later