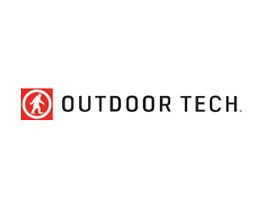 Item #: 332215565
This is the power bank legends are made of. A waterproof power bank that can jump-start dead devices two at a time. One so tough, it makes a biker gang vs. swamp zombie (they're like regular zombies, but from the swamp) battle look like a pillow fight!? One that lasts, through long days of liveblogging and long-weekend road trips complete with GPS, photos, photo editing, uploading, double-tapping, swiping, reading reviews of the diner off the next exit, writing reviews of said diner's low-key savage huevos rancheros game, weather checking, and of course, DJing.
Features
Rechargeable 10000 mAh lithium polymer battery.
Super portable and lightweight.
Dual USB ports one 5v 1 amp and one 5v 2.4 amp for charging your devices.
Charge the Kodiak via one micro USB port.
New red power indicator lights to let you know where you stand in life.
Fully waterproof (IPX7) when the lid is closed and very water resistant (IPX6) when open.
Specifications
What's in the box: Kodiak, Manual, Charge cable, ODT sticker.
Size: 4.67in x 3.19in x 0.92inc.
Weight: 10.30oz.