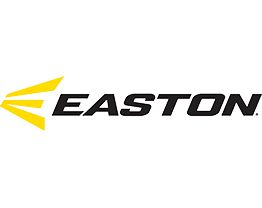 Item #: 332230232
The Easton M5 Qwik Fit youth catchers box set is innovative and has a intuitive kid-fit design. The unique QwikFit™ strap system makes it easier to be game-ready. Simply Click, Pull and Play for the proper fit without adult assistance. The M5 series was anatomically designed to optimize the natuaral movements of a youth catcher making it easier to play and enjoy the game. This box set includes the M5 helmet, chest protector and leg guards ideal for players ages 9-12 years old.
Features
Includes the Easton M5™ Helmet, Chest Protector and Leg Guards
Chest Protector: Horizontal straps lock down in an easy to access location with hook and loop, and can be quickly adjusted with a simple pull.
Chest Protector: Vertical adjustment is easily done by the player by simply reaching behind the back and pulling down on the strap for desired fit.
Helmet: A 3-strap system allows players to simply pull to desired fit, and lock in place with simple hook and loop.
Leg Guards: Straps have easy to use button hooks with a single pull to adjust the fit.
Specifications
M5 Helmet Fits: 6 1/8 to 7 hat size
Vendor Product Number: A165395BKBK