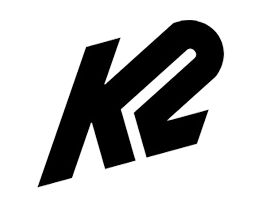 Item #: 332239766
The Charm X Pro skates feature an exotech cuff, K2's speedlacing system and a Youth Hi-Lo frame. The only difference between these and Mom & Dad's skates are they feature 5 full sizes of adjustability.
NOTE: See sizing information below.
Features
Sizing Information: 11 (Small Kids' sizes 11J to 2), 1 (Medium Kids' sizes 1-5), 4 (Large Kids' sizes 4-8)
K2 Original softboot
Stability Plus cuff: This cuff sets the standard for what recreational skaters and fitness skaters need for performance. The Stability plus cuff is the perfect blend of support and comfort, eliminating overall skate weight.
Youth Hi-lo frame: K2 Hi-Lo frames take advantage of smaller wheels in the front and larger wheels in the back. This provides a stable, maneuverable frame that creates a skating position with a low centre of gravity.
Speed lacing: K2 speed lacing closes your skates with one pull. The speed lacing system makes it easy to get in and out of your skates. One pull on the strap, and you're ready to skate, it's that easy.
Specifications
Wheels: 76mm/72mm
Bearings: ILQ