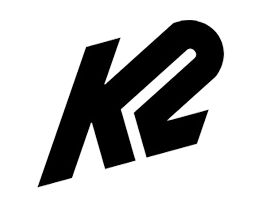 Item #: 332239988
The V02 90 Pro is the logical choice for fitness skaters looking to graduate to bigger wheels and higher speeds. This next level of skates features K2's Vortech Ventilation System, designed to keep feet cool and dry. K2's Speed Lacing System makes fine-tuning the fit of the V02 90 is a cinch and its Vortech Cuff and Frame create the perfect balance of speed, stability and support.
Features
K2 Original softboot
Vo2 Cuff: Designing cuffs for big wheeled, X-training skates can be a challenge. You need to account for the higher wheel height, which means more support, and you can't have any extra weight. The VO2 cuff creates the best of both worlds: maximum support and lightweight design
VO2.2 Frame: The VO2.2 frame is a light, versatile Aluminum X-training frame. This maneuverable frame has enough length and stiffness to provide stability at the highest speeds and offers a power transfer formerly only found in training skates
Speed lacing: K2 speed lacing closes your skates with one pull. The speed lacing system makes it easy to get in and out of your skates. One pull on the strap, and you're ready to skate, it's that easy.
Specifications
Sizes: 5-14
90mm wheels
ILQ 9 Classic Plus bearings