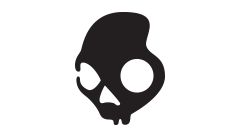 Item #: 332261796
The lightweight Skullcandy Method Wireless Headphones feature a sweat-resistant around-the-neck collar and secure DualLock™ fit.
Features
Bluetooth® wireless with 9-hour rechargeable battery.
Call, track and volume control via the built-in microphone and remote.
The lightweight and secure design offers comfortable all-day listening that won't get in your way.
Thirty-three feet of cord-free Bluetooth® means you can work out away from your phone.
For uninterrupted workouts, manage your calls, music and volume with the built-in mic and remote.