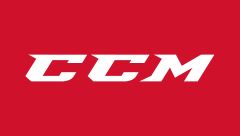 Item #: 332282850
The CCM Super Tacks Shoulder Pads offer the same great fit and protection as the previous model Ultra Tacks but with improvements across the line. With added D30 Smart Material and additional focus on crucial zones, the Super Tacks shoulder pads are loaded with high level protective features to help keep players well protected in high impact areas of the game.
Features
Construction : Anatomical 3D fit with an anti-lift construction that adapts to movements, preventing the shoulder pads from lifting upwards.
Shoulder Caps : Dual core HD foam shoulder caps reinforced with D3O Smart Material for a lightweight, pro-level of protection.
Torso : Removable belly and HD foam kidney protection for a comfortable fit and pro-level protection.
Spine : Molded HD foam with hinge system for pro-level protection and comfort.
Liner : Embossed base liner for maximum air flow. Provides cool comfort and enhanced breathability.