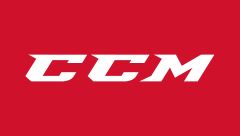 Item #: 332288973
The CCM Tacks 3092 Elbow Pads are made to be lightweight and comfortable using high efficiency technology to help protect the elbow joint from impacts during the game help keep you comfortable and confident in crucial points of the game.
Features
JDP Cap : Lightweight, great level of protection that disperses the force of impact away from the elbow joint.
Biceps : Molded PE inserts for a comfortable and recreational level of protection.
Forearm : Molded PE insert that provides a recreational level of protection.
Stretch and webbing strap for enhanced comfort and a locked down fit.