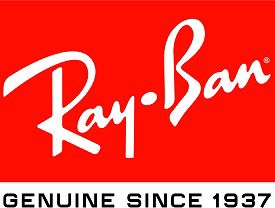 Item #: 332340982
What do you get when you cross a circle with a square? You get the hexagonal RB 3548N, the evolution of round featuring flat crystal lenses.Round has met flat, when it comes to lenses that is. This hexagonal round metal shape features thin coined profiles and flat crystal lenses on classic gold with extremely thin temples. Experience the thrill of wearing an updated classic that will never make you feel like a square peg in a round hole.
Features
Flash lenses are the new shiny comer in the mirror family. The hybrid surface of these lenses provides super high shine thanks to the multi-layer mirror treatment.
The mirror coating helps to reduce glare for even greater visual comfort, deflects envious glances and gives you that unique look.
Specifications
Frame material: Metal
Shape: Round
Size lens-bridge: 51 21
Temple Length: 145
Vendor Style Number: 0RB3548N/001/93