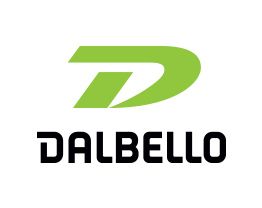 Item #: 332350067
The Dalbello Avanti AX 105 is developed for intermediate to advanced skiers who seek maximum precision in a boot with more generous foot volume than traditional high performance boots offer. With a 105 flex and 102 mm fit last, the Avanti 105 features 3D Power Frame architecture for improved handling and power transfer. Dalbello's exclusive Contour 4 Technology has contours inside the shell at the critical fit areas to provide the ultimate out‐of‐the‐box fit. TruFit Sport innerboots also contribute to enduring comfort and warmth.
Features
OVERLAP DESIGN: 2 Piece Architecture. This construction is used for traditional skiing style, primarily on-piste where extreme precision is needed.
CONTOUR 4: Exclusive Dalbello construction technology that maps the anatomical contours of the foot. Contour 4 creates subtle "comfort zones" at 4 critical fit points: ankle, heel, 5th metatarsal, & navicular. Relief contours molded into the inside lower shell at these 4 points provide a close and accurate fit and minimize the need for shell modifications.
DURA-GRIP REPLACEABLE TOES / HEELS: Durable high durometer polyurethane compound toes & heels for extended boot sole wear.
GRIPWALK OPTION: This boot is coming with the option to mount GripWalk soles as an aftermarket accessory. GripWalk soles provide better grip, great walking comfort and work perfectly with the GripWalk binding without any height adjustment (due to their Touring ISO Norm 9523).
DRIVE & CONTROL: The Drive & Control technology offers more volume in the toe box and a precise wrapping heel zone. While the comfortable toe-box volume offers better fit, better blood circulation and - as a result - warm feet and toes, the wrapping heel zone stands for more control, direct powertransmission and more sensitiveness.
ADJUSTABLE REAR CUFF SPOILER: Modular rear boot cuff spoiler adapts the boot cuff to a variety of lower leg shapes. Spoiler Permits skiers to increase rear cuff height add rear support and change forward lean
REPLACEMENT TOE / HEEL PROTECTOR: Patented Toe-Heel inserts for lighter, more durable ski-boots. High density special compound insert provide outstanding durability in any heavy usage.
FLEX CONTROL: Boot forward flex characteristics may be adjusted to suit skier's weight, skill level, and snow conditions.
TF SPORT: TRUFIT innerboots are 100% preformed and ready for try-on and skiing right out of the box! Ultralon foam is a pressure sensitive fit material that will automatically form to the foot over time and is supportive and resilient. TruFit liners can be heat molded in 10 minutes to personalize the heel and ankle pocket if desired. The Trufit Sport's liner has a reduced volume with a high performance fit.
CANTING (SHAFT ALIGNMENT): The pivot points allow proper flexion of the ankle, a smoother forward flex and a more natural stance.
Specifications
SIZE: MS 250-320
CONSTRUCTION: Overlap
FLEX: 105
LAST: 102 mm
MATERIAL: PU/DB Hyperlite
LINER: TF Sport
BUCKLE: F-800 Alu - Micro
MFG Part Number: DAA105M7BB