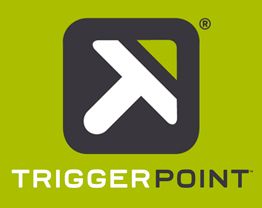 Item #: 332364574
TriggerPoint's MB2 Roller delivers targeted massage to release tightness and tension that causes back and neck pain. Its peanut shape is made with two foam massage ball and two adjustable setting to target key back muscles that support proper posture, upper back mobility and are prone to tightness. The adjustable length can be locked for use on small muscles around the spine, or extended to target the larger muscles of the back. The TriggerPoint MB2 massage balls use a patented, EVA foam layered construction made up of different densities to compresses and "grip" the tissue, encouraging blood and oxygen flow to keep muscles and fascia healthy. This design works to break up adhesions to ease muscle pain and restore movement quickly. The MB2 Roller is water-resistant, durable and easy to clean for long-lasting self-massage and recovery. The lightweight, compact design is ideal for mobility on-the-go and perfect for travel use.
Features
Portable back and neck roller provides targeted massage for pinpoint relief from tension and muscle pain.
Two adjustable settings to target different areas of the back and neck to improve posture and upper back mobility, ease muscle pain and restore movement.
High quality EVA foam massage balls are light-weight, water-resistant and durable making it perfect for travel or on-the-go massage.
When locked, the MB2 Roller measures 5" L X 2.5" W and when unlocked, the MB2 Roller measures 6.5" L X 4.3" W and weighs 3.8 ounces.