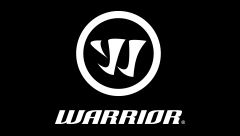 Item #: 332391929
Light up the scoresheet with the Warrior Covert QRL4 SE Junior Hockey Stick and the Dagger Taper III. This taper incorporates a thin and strong hosel profile creating a low kick flex that is easy to load for a lightning quick release.
Features
Lightning Quick Release: The explosive recoil increases the speed of puck release with more velocity and precision accuracy
Minimus Carbon: Makes the Dagger Taper III more responsive and maximizes the True 1's balance and feel
Dagger Taper III: Unique thin and strong hosel profile creates a low kick flex that is easy to load for a quick release
True 1: Optimized to have a blade light balance and feel that improve control and stickhandling
Pro Grip: A tacky soft grip feel that locks your hands in place for optimum hand control
Junior Colour & Style: Stand out from the rest with the orange blade and lightning quick design that will jump off the rack and into the hands of young snipers.