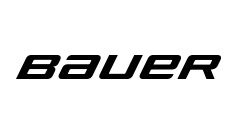 Item #: 332472101
A New Approach to Head Protection
Neuroshield is a collar worn around the neck that uses the body's own physiology to help stabilize the brain by applying light pressure to the neck. While helmets protect your head from the outside, Neuroshield mildly increases blood volume around the brain, reducing brain movement when hit.
Features
Neuroshield is the result of 10 years of research, product development and in-field studies with hockey, football and soccer players.
The light pressure slightly increases blood volume in the venous strcutures around the brain, an affect similar to a sneeze or lying down. This helps reduce brain movement when hit.
Each Neuroshield is custom fitted at the time of purchase with 8 collar-size options to ensure the best fit around the neck.