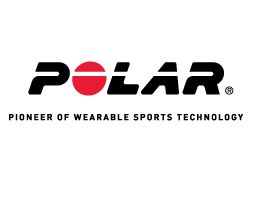 Item #: 332498028
Don't let anything come between your fitness goals, except for the Polar OH1. This optical heart rate monitor and armband combines versatility, comfort and simplicity. It fits comfortably around your arm and tracks heart rate with Polar's high-quality optical heart rate solution. Built-in memory can store up to 200 hours of training data that can be synced with the Polar Flow app for review. The OH1 can stream real-time heart rate data to many popular fitness apps on iOS and Android phones.
Features
Optical Heart Rate Ttracking: Polar OH1 tracks your heart rate with Polar's high-quality 6-LED optical heart rate solution.
Heart Rate Sensor Mode: You can use Polar OH1 to broadcast your heart rate to any Bluetooth-compatible Polar device, many fitness apps and Bluetooth-compatible gym equipment.
Built-in Memory: Polar OH1 has a built-in memory that can store up to 200 hours of training data. You can sync your data to Polar Flow with both the Polar Flow app and web service.
Comfortable Textile Armband: The Polar OH1 armband fits snugly, comfortably and discreetly around your arm. The band is made of a soft textile material and is machine-washable.
Updatable Firmware: Polar OH1 keeps on improving with over-the-air updates.
Long Battery Life: With Polar OH1 you get up to 12 hours of training time on a single charge. You can charge the battery easily with the Polar OH1 USB adapter (included).
Waterproof: Polar OH1 is waterproof up to 30 m.
Specifications
Weight: Sensor 5 g, Armband 12 g
Height: 9.5 mm
Diameter: 29.85 mm
Armband: Size M-XXL, machine-washable
Battery: Rechargeable 45 mAh lithium polymer
Memory: 4 MB, up to 200 hours of training time
Water Resistance: 30 m