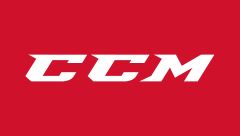 Item #: 332517270
Move freely in the crease with the CCM Extreme Flex Shield II Senior Chest Protector with optimal mobility and maximum protection. Improved tactical protective features like Removable Rib Flap Protectors in the rib area and strategically integrated D3O® Technology in the sternum allows you to play with confidence and stop any type of shot.
Features
Dual Segmented Design: Maximum chest/arm flexibility and mobility.
D30® Technology: Maximized sternum protection.
Removable Rib Flap Protectors: Extra protection in the rib area when down in Reverse-VH position.
Specifications
Sternum: 3D Molded D3O® Smart Material
Shoulder Wings: Quick Release Velcro Adjustment
Chest: Multi-Segmented HD/LD Foams with Removable Rib Protector
Bicep/Forearm: Compression Molded HD Foam
Elbow: Independent Adjustable Elbow Protector
Shoulder Cap: Compression Molded HD Foam
Sizing Specs:
Small - Chest 18", Arm 18"
Medium - Chest 19", Arm 19"
Large - Chest 20", Arm 20"
XLarge - Chest 21", Arm 21"