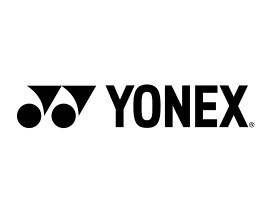 Item #: 332519073
The Yonex Ezone 98 is for hard hitting players looking to dominate with fast swinging power shots. With strategically placed dampeners and a dual shut off system, you'll be getting a more solid onimpact with all your shots.
Features
Isometric - generates a larger sweet spot by optimizing the intersection of the main and cross strings, delivering greater control withour sacrificing power.
Aeroshape- wider more aerodynamic frame reduces air resistance for a faster swing speed and more pwerful shots
Shockless Grommet- Softer grommets are strategically placed around the frame to reduce unwanted vibrations, even on off centre hits.
Dual Shut System- Inserted into the grip handle, to reduce vibration for a more solid feeling onimpact
Micro Offsett Layout - grommet structure negates harsh vibrations for a more forgiving string bed.
Specifications
Head Size: 98sq. In.
Length: 27 in.
Weight: 305g (10.1oz)
Material: HM Graphite, Hyper MG, Nanometic DR, Quake Shute Gel Air
Made in Japan