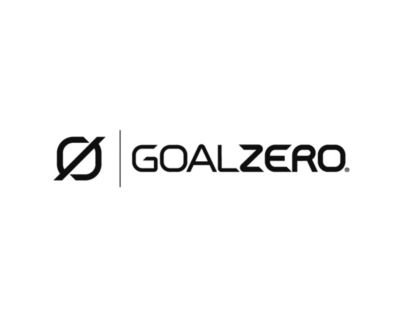 Item #: 332524628
Perfect for short weekend trips and charges up on-the-go from Goal Zero Solar Panels. The Yeti 400 Lithium is even more powerful than its predecessors with increased surge allowances, advanced battery protection and a sleek design that makes for a lightweight, big power solution. With user replaceable lithium packs and increased shelf life means you are ready for any type of project. Ideal for the cottage or off-grid applications where enough power is required to run a mini-fridge, lights or in a medical/emergency situation. Not too worry, the Yeti 400 Lithium can also run the TV and laptop for those stormy days were Netflix helps pass the time away.
Features
Powerful AC, USB and 12V Outputs - Whether you're looking to keep tablets and phones charged up, or running lights and camera equipment, the Goal Zero Yeti 400 Lithium features a variety of upgraded outputs, including a pure-sine AC inverter, to ensure you have the power you need, when you need it.
Exclusive, Replaceable Lithium Pack - Lightweight lithium batteries yield long runtimes and extended 18-month shelf-life. High quality cells feature additional monitoring electronics for superior management and ultimate safety. The lithium pack is also easily replaceable and is easily swapped out at the end of the product lifecycle.
Informative Display - Get real-time usage data at a quick glance. The upgraded display features a runtime/recharge time estimator, as well as an output and input meter.
Easily Rechargeable - Keep your Goal Zero Yeti 400 Lithium powered up from the wall or from the sun (solar panels sold separately).
Specifications
Weight: 16.3 lbs (7.4 kg)
Peak Capacity: 428 Wh, 10.8V, 39.6Ah
Battery Type: Li-ion NMC
Dimensions: 7.5" x 11.25" x 7"
Charge Time via Wall Plug: 7 hours
Charge Time via Boulder 50 solar panel: 16 hours