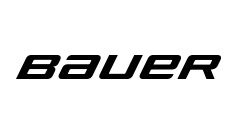 Item #: 332524696
Play faster than ever with the Bauer Vapor 1X Lite Senior Shoulder Pads. Ultra-lightweight technologies like Curv Composite and AEROLITE 2.0 deliver key upgrades throughout, so you can stickhandle from end to end without restriction.
Features
Curv Composite: Ultra-lightweight CURV composite is thermoformable and provides a custom fit with exceptional comfort and responsive control
37.5 Technology: Stay cool and dry with 37.5 Technology. This revolutionary technology evaporates sweat, creating the fastest drying fabric in hockey
Sanitized Technology: Sanitized odor-resistant treatment protects against bacterial and fungal growth for enhanced odor control
AEROLITE 2.0: Increases protective properties in key impact zones while reducing overall weight
Free Flex Tech: Stickhandle and shoot more freely with the adjustable Free Flex bicep and arch, dispersing impacts without restraining movement.
Specifications
SP Cap: Low profile with AEROLITE 2.0
Sternum: Floating construction with Curv Composite
Front Side Panel: Independent side panels with molded HYPERLITE foam
Spine: Floating construction with Curv Composite
Back Side Panel: Independent side panels, performated foam/HYPERLITE foam in rib area
Arch: Free Flex with HD foam
Bicep: Adjustable Free Flex with Curve Composite
Liner: 37.5 Technology and Sanitized Technology