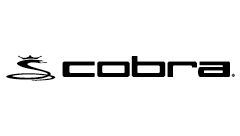 Item #: 332526566
The KING F8 Combo Set is the ideal setup to gap your game perfectly with a combination of irons and a forgiving F8 hybrid, all in one easy-to-hit set. Designed for 5 to 25 handicap golfers with moderate to higher swing speeds seeking an all-in-one, easy-to-hit combo set that delivers high launch paired with maximum distance and forgiveness.
This graphite 7 piece set includes 5H, 6i, 7i, 8i, 9i, PW, GW
Features
Featuring the industry's only Baffler® Dual Rail system, the KING® F8 hybrid provides more versatility and forgiveness from every lie.
Faster, more forgiving rails. A reengineered Baffler® Rail design gives you more confidence to conquer every lie with effortless speed and stability.
Tighter-spaced rails are more centered around the club's center of gravity to help to reduce twisting at impact for improved stability and consistency.
Taller rail heights increase the leading edge bounce to prevent digging in order to retain more clubhead speed and allow the club to glide easily through the turf.
Innovative crown aero trips optimize aerodynamic performance for faster clubhead speeds and increased distance.
Lightweight polymer aero trips are 10% lighter than Titanium, allowing weight to be saved to maintain a low CG while improving aerodynamic performance for faster clubhead speeds.
Distance is dependant on club speed. The addition of aero trips and a more streamlined shape is important to reduce drag in areas of the swing where speed is lost. The aero trips are strategically positioned relative to the orientation of the airflow, speed, and drag through the swing to increase clubhead speed for maximum distance.
A fixed weight positioned low and back results in a high, towering ball flight that is extremely forgiving.
Thin, high-strength stainless steel face construction maximizes deflection for increased ball speeds and distance on both center and off-center hits.
A lowered skirt moves the CG lower and further back for improved launch, while a skinnier hosel saves discretionary weight that can be repositioned for added forgiveness.
The industry's first electronically enabled set of irons. Innovative iron constructions work in unison with COBRA CONNECT™ Technology to deliver exceptional performance while tracking your distance, accuracy and improvements round to round.
Featuring COBRA's patented E9 TechnologyTM, an all-new forged PWRSHELLTM face construction delivers driver-like speed and distance.
A multi-material carbon fiber construction damps vibrations at impact for exceptional sound and feel through the set.
A lower profile clubhead design lowers CG for higher launch and more clubhead speed.
Advanced construction technologies combine to create the ultimate progressive irons that deliver tailored performance through the set.
Golf's most advanced technology, COBRA CONNECT™, Powered By Arccos™ features electronically enabled grips in each iron. Detailed stats are recorded automatically, allowing golfers to access an in-depth analysis of their game using the COBRA CONNECT™/Arccos 360™ app on their Smartphone.
Leverage the power of data to take your game to the next level. Arccos 360™ users improved their handicaps 36.4 times faster than the average golfer.
COBRA CONNECT™ analyzes every aspect of your game, while providing you with advanced GPS distances to any point on the course so you can make smarter shot decisions.
Know true distance averages for every club in your bag as well as your strengths and weaknesses so you can hit more greens and lower your scores.
Lightweight COBRA CONNECT™ sensors are seamlessly embedded in the end of each grip to ensure comfort during the swing, without affecting weighting or performance.
COBRA CONNECT™ provides advanced GPS distances on over 40,000 courses worldwide, so users can pinpoint exact distances (in yards or meters) to any point on the course.
Know true averages for every club in your bag so you hit more greens and make more birdies.
Know your strengths and weaknesses for every club so you can practice more efficiently and shoot lower scores.