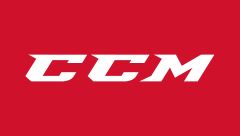 Item #: 332532317
Break away from the competition after you block that point shot with confidence with the CCM Jetspeed FT390 Senior Shin Guards. Molded PE Calf Protectors and Anatomical Shin Caps provide high level lightweight protection where you need it.
Features
Construction - Lightweight Shell Design and Hinge System: Hinge system for improved mobility and protection.
Calf Guard - Molded PE Calf Protector: Lightweight protection and better fit.
Knee/Shin Caps - Anatomical Shin Caps with Vented Knee Cap: Lightweight protection.
Thigh - Molded PE Foam: High level protection.
Attachment - Upper Lock Strap with Comfort Cushion + New Adjustable Calf Strap: Custom fit and locked in comfort.
Liner - Molded PE Foam + Removable Dryfoam Liner: Custom fit, easy maintenance and high level protection.