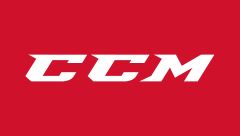 Item #: 332546584
A tapered fit with custom adjustability is important for the young hockey player that continues to grow. The internal belt system along with 1" length adjusting zipper will give you confidence that you will get a comfortable fit with excellent mobility game after game.
Features
Construction - 400D/400D Textured/Textured Polyester and Side Panels Reinforcement: Reduce weight and optimize durability.
Thigh Guard - Molded PE Plastic and Leg Zipper: Custom adjustability with high level protection.
Liner - Dryfoam Technology with Soft Laminated Water Repellent Lining: Comfortable, water repellant liner absorbs less moisture to keep you dry and the pants lightweight.
Hip/Kidney - Molded PE Caps with Vented Zones: Pro level of protection with great ventilation.
Back Protection - Floating Spine Protector with Molded PE Cap: High impact protection and mobility in lower back.
Adjustment - Internal Belt System with Hockey Lace + Hidden 1" Length Adjusting Zipper: Tapered, custom fit for increased comfort and mobility.