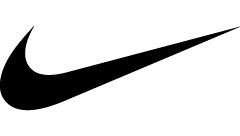 Item #: 332568825
Nike Menor X Soccer Ball provides exceptional touch and control for the small-sided game. It features a high-contrast graphic pattern for an immediate, true read on flight trajectory and spin. Also known as Futsal in Brazil or Calcetto in Italy, small-sided game are played around the world. In North America it's widely known as indoor soccer and the needs of the players remains the same regardless of where its played.
Features
Official Futsal size and weight is smaller and heavier than traditional balls.
Traditional 32-panel design for true and accurate ball flight.
Textured casing for enhanced durability, touch and feel.
Tuned, low-bounce bladder enhances control and provides superior air retention.
Specifications
Materials: 60% Rubber, 15% Polyurethane, 13% Polyester and 12% EVA
Size: 5
Vendor Product Number: SC3039