Contact Us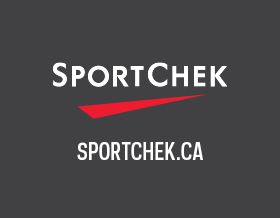 ONLINE STORE CUSTOMER SERVICE
We welcome and value your feedback. If you have comments or questions regarding the website or an order your have placed online, please contact us by phone or fill out the online form by clicking on the link below.
We kindly ask you to visit our FAQ section prior to calling or emailing our call centre.
Hours of Operation
Monday - Friday: 8 AM - 9 PM (ET)
Saturday & Sunday: 9 AM - 5 PM (ET)
Phone: 1-877-977-2435 (Option 2)
Thank you for contacting us regarding your online store experience with SportChek.ca. You can expect a response to your question within two business days.
Thanks!
Thank you for your feedback. We will get back to you within 2 business days.
Return to shopping
FAQs
Answers to many frequently asked questions about SportChek.ca are always available in our FAQ section.