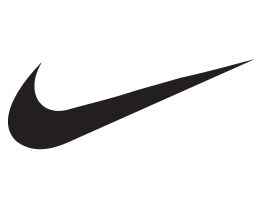 Item #: 330928483
The Nike Air Monarch IV Men's Shoe delivers lightweight cushioning and durable support with a Phylon midsole and a leather upper. Flex grooves provide natural flexibility for your everyday use with every step.
Features
Leather upper for a comfortable fit and added durability
Phylon midsole with full-length Air-Sole unit for lightweight cushioning
Flex grooves for enhanced flexibility and a smooth, efficient stride
very comfortable
Mickey
grande prairie
April 28, 2017
I bought these strictly for putting insole into. They are light, comfortable and I always owned NIKE's prior.
very comfortable
Mickey
grande prairie
April 28, 2017
I bought these strictly for putting insole into. They are light, comfortable and I always owned NIKE's prior.
Comfortable shoes for retired runners
Birdguy
Steinbach Mb
April 06, 2017
I have been buying this model for many years and thank goodness they keep making them. They are comfortable and the materials hold up well. There are several different colour combinations which gives you even more choice on these wider shoes that fit just right.
Squeaky Sole is Fixed!!
Silent Walker
Ontario
March 25, 2017
Anyone who owned these knows the squeak I'm talking about, it's gone I'm happy to say! Been buying these shoes for close to 10 years and will keep on buying them!!
Bought 4pairs arrived all too small
Bill hill
London ON
October 18, 2014
i bought 4 pairs cause I like these shoes and can't find them in stores. However, they sent them a half size too small - that's a lot of money for something I can't wear.
Perfect for now
Twenty47
Prince Rupert
October 17, 2014
My husband loves these runners, said they are very light weight and comfortable. They haven't started to squeak so maybe the problem is solved. And if they do squeak he will try the powder trick.
How to fix the squeak
Squeak-no-more
Toronto
August 30, 2014
It's very common for Air Monarchs to squeak because the multi-layer insole isn't properly glued together. It's simple to fix with baby power (or similar). Pull up the cloth insole near the squeak (maybe it's the toe area, maybe it's the heel area). Squirt in some powder, push the insole back down, and then wear the shoes for a while to let the powder work its way down into the lower layers. If it doesn't work the first time, give it another squirt of powder and try again. Save the remaining powder for your next pair of Air Monarchs or use it on squeaky hardwood floors.
How to fix the squeak
GreenRun
Toronto
August 17, 2014
All Air Monarchs squeak because the multi-layer (plastic) sole inside the shoe isn't glued properly. To fix, partially pull up the cloth instep and apply some baby powder underneath; push the insole back down and walk around in the shoes. The squeak should disappear after a while as the powder works its way into the sole.
Not enough width even @ 4E
Frugal
Hamilon ,Ontario
April 02, 2013
I bought this same brand in the past and found them to be very comfortable except for my recent purchase of NIke 4E shoes seem a little snug for the width and after wearing them for a while hurt my feet.
SQUEEEEKY
Disappointed
Ontario
July 31, 2012
A simple google check of these shoes will let you know the problems this particular model has. As others have said a squeek developes after a breaking in period. Nike does offer a replacement guarantee for 2 years. Those of you that are, need not suffer with the squeek. Bottom line is to avoid this model at all costs. Both of the shoes that I have purchased have gone back and have been replaced with other models. Nike themselves deemed them defective so it's not only my opinion but the manufacturers as well.
squeeky shoe
squeeky
Regina, SK
March 16, 2012
The shoe squeeks once it gets wet. I was lucky this pair didn't start to squeek until 1 month of wearing. I now have to put up with this squeeking for at least another 5 months as the squeeking doesn't go away. This is the third consecutive pair that has done this. I will no longer be buying this shoe for that particular reason.
Great shoes, for a while.
ShoeReviewDudeATM
Ontario, Canada
December 04, 2011
Light, comfortable, great shoes... for a while. Before long, they will begin to squeak. Loudly. Don't expect them to last more than a few months.
cheap price, cheap made
Alex
Toronto, ON
September 18, 2011
I was stupid enough to buy two pairs, both started squeaking after walking in a rain. Any exposure to water will ruin your shoes. Bad model, so they are trying to get rid of it by lowing the price. Don't buy.
Nike Air IV 4E Mens Shoe
new sole man
Waldheim SK
August 03, 2011
Very good shoe, love the 4E part. The shoe looks great and is very light weight.
If the shoe fits, wear it.
Big Dog
Athabasca, AB
July 07, 2011
Been wearing this style of shoe for years. The wide width, in size 14, instead of 13 make them even more comfortable.