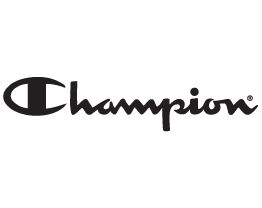 Item #: 331126744
With the Champion Spot Comfort Full Support Women's D Cup Sports Bra, you don't have to compromise comfort to get the support you need for sports and workouts. Mesh panels and double dry technology keep your skin cooler and drier, and the adjustable anti-slip gel straps won't dig into your skin. Moulded cups, an inner spacer and a smooth liner lift and shape the bust line.
Features
High degree of support
Double dry high performance fabric
Gel straps adjustable for fit and won't dig in
Mesh ventilation panels
Liner and bottom band provides a smooth fit
Stretch hook and eye closures are easy to use
Cups are moulded to flatter your figure
Inner spacer enhances support
Specifications
Outer Moulded Cup, Back Panel: 76% Nylon / 24% Spandex®
Inner Front Frame: 67% Nylon / 33% Spandex®
Inner Side Frame and Inner Back Panel: 76% Nylon / 24% Spandex®
Good pregnancy bra
Shopper
Ontario
December 28, 2016
I'm using this for day wear while pregnant. The adjustable band and straps are helpful for growth. The support is medium and doesn't flatten the bust. The sewing down the middle of cups was itchy, but disappeared after a wash.
nice supportive sports bra
poplar
lewisporte,nl
August 31, 2016
Nice bra,, good support, but it is short when it comes to sizing,, saying 36 but only really 34 inches around...cup sizing ok,,
Stays Put!
gymdry
Calgary
August 07, 2014
Bought this bra for running and cross-fit as well as another Champion Sports Bra--this ones works great and my chest stays in place. The gel straps are very nice too!
Must be a man who designed this bra
Janice
Barrie
June 24, 2014
This bra is great in all aspects except for the fact that they have sewn a seam down the middle of both cups which are very irritating on my skin.
So disappointed
whiten
Stephenville
March 07, 2014
Ordered this bra because it was available in a D40, and I need a good quality sports bra for support. If this is a true D40, then the other 20 bras I own are all the wrong size. If I were to guess this would fit a 34 B and they would have to have no body fat. And I ordered 2 by this company! The other was a D38 and was a bit bigger! Won't be buying this brand again, as I would need to order a H46 to fit me which they don't make. Bra was beautiful and well made and looked to be very supportive, which makes the terrible sizing even more disappointing.