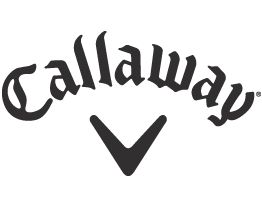 Item #: 331743621
Big Bertha Irons can make you up to 2 clubs longer. There, we said it. You might think we're joking, we're not, they're that long. The built in 360 face cup technology is the real deal, bringing incredible distance that you've never seen before in an iron. Welcome to the new generation of long.
Features
360 Face Cup: If you want to know what makes "2 clubs longer" distance possible this is it. The cup technology generates BALL SPEED (in all caps) across the face through a VFT and with maximum CT.
Internal Standing Wave: The CG is low and forgiving, and by doing this we can offer up the full package of high MOI for maximum forgiveness and ball speed.
Distance Construction: The name is kind of a giveaway, isn't it? The hollow body construction is all about maximum performance, and the type of ball speed you see off the centre of the face, you'll get that all over the face now.
Premium Shaft Options: True Temper Speed Step 80 and a new UST Recoil Graphite Shaft for you to choose from.