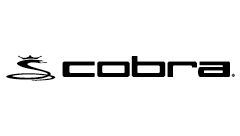 Item #: 332658049
The KING F7 Fairway is our longest & most forgiving adjustable fairway with both rails and adjustable front to back CG to maximize distance through optimized launch and spin.
Features
Two different CG settings in the front and back result in differing ball flights to help you tune your optimum distance and trajectory under variable conditions.
Progressive rail design provides shallower or steeper rails depending on club loft and angle of attack for improved turf interaction and consistency from every lie.
Eight easily adjustable loft settings to manage trajectory and fine-tune launch conditions. The rails have been designed to minimize contact point on the ground which acts as a Smart Pad to maintain a square clubhead at address regardless of the loft setting.
SHORT RAILS: The rails on the F7 3 wood have a shorter, less pronounced design to accommodate for a sweeping attack angle, allowing the club to glide easily through any lie for improved turf interaction.
MID RAILS: Whether you have a shallow or sweeping attack angle, the medium height rail design on the 5 wood works to reduce digging into the turf in order to retain more clubhead speed and distance out of any lie condition.