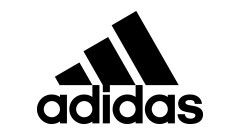 Item #: 331661300
The adidas Brazuca World Cup 2014 Competition Soccer Ball is the official ball designed for the 2014 FIFA World Cup Brazil. The ball features thermal bonded layers of high quality materials, holds a latex bladder, and is game-ready. With a seamless surface, the ball has a high performance trajectory, as well as low water uptake. It's also a coveted collectible, so you might want to keep it in a display case instead of the garage.
Features
Match ball.
High-quality materials in cover, backing and bladder ensure state-of-the-art Match ball performance.
FIFA Approved.
Highest FIFA rating. Balls passed tests on e.g. weight, water uptake, shape and size retention.
Thermal Bonded.
Seamless surface for a more predictable trajectory, better touch and lower water uptake.