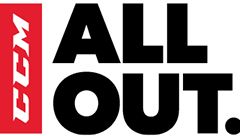 Item #: 332758534
The new Extreme Flex 4.9 blocker has a balanced lightweight design to control rebounds. It features a redesigned thumb protector for increased coverage, high density foam at the fingers for enhanced protection and a quick release wrist strap to help lock your wrist in place.
Features
FRONT FACE: BINDINGLESS - Increased durability.
PALM POSITION: CENTERED - Provides great balance.
PALM: NASH - Optimized feel and comfort.
PALM GUSSET: VENTILATED MESH - Enhanced breathability.
FINGER PROTECTORS: HIGH DENSITY FOAM - Offers great level protection.
BLOCKING BOARD: DUAL DENSITY FOAM - Optimizes rebound control.
CUFF: SEGMENTED AND ADJUSTABLE CUFF - Provides a great range of motion.