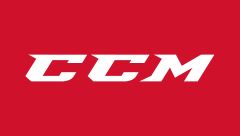 Item #: 332785588
The CCM Jetspeed FT480 youth skate features a brushed micro-fiber liner for enhanced durability and a 7mm felt tongue for increased protection. The footbed features a kid sizing zone to ensure a more accurate measurement.
Features
QUARTER PACKAGE: INJECTED CORE TECHNOLOGY - Durable boot with structural stiffness.
LINER: BRUSHED MICRO-FIBER - Comfortable and high resistance to wear.
TONGUE: FELT WITH LACE-BITE PROTECTION - 7mm felt with reinforcement layers for increased comfort and protection.
FOOTBED: KID SIZING ZONE - Provides support, comfort and accurate measurement.
HOLDER/RUNNER: SPEEDBLADE PRO - Non replaceable stainless steel blade.
Specifications
Blade Material: STAINLESS
Width Options: D
Fit: TAPERED
Runner: SPEEDBLADE PRO
Holder: SPEEDBLADE PRO
Liner Material: BRUSHED MICRO-FIBER
Tongue Material: 7MM FELT WITH EMBOSSED LACE-BITE PROTECTION
Outsole: INJECTED COMPOSITE