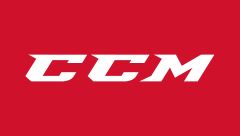 Item #: 332061162
The contouring shape of the RocketFrame™ locks in the heel and ankle while wrapping the top of the skate closely and comfortably around the forefoot. This ergonomic skate shape is formed to help maintain contact with the surface of a player's foot. No wasted space means an efficient transfer of energy, maximizing efforts through each stride.
Features
Fully shaped composite shell provides advanced contoured support including improved heel lock for maximum speed.
Jetprotect Tongue- Designed with the pro in mind, a milti-layer fabrication providing enhanced lace bite protection without sacrificing comfort.