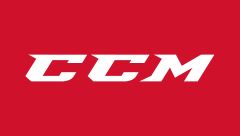 Item #: 332799765
The new Tacks 9060 junior shin guard is designed to give players the protection, custom fit and comfort they need to perform at their best. It features premium foams for enhanced shot block protection and length adjustable calf straps for a perfect snug fit.
Features
CALF: Premium foam calf guard for enhanced level of protection.
SHIN CAPS: Anatomical PE cap provides good level of protection.
ATTACHMENT: Upper lock strap and length adjustable calf strap provides customizable adjustment for a perfect snug fit.
LINER: Removable comfort liner provides a custom fit and great level of comfort.
Specifications
Liner Material: REMOVABLE COMFORT LINER
Protective Padding: PE
Size Options: 11",12",13"
Fit: ANATOMICAL
Strapping System: UPPER LOCK STRAP, LENGTH ADJUSTABLE CALF STRAP