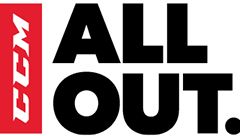 Item #: 332799098
The new Tacks 9060 shoulder pad is designed to give players the protection, customization and comfort they need to perform at their best. It features a dual-layer base jacket that prevents the pads from lifting, with a customizable bicep adjustment for enhanced comfort and protection.
Features
CONSTRUCTION: ANATOMICAL DUAL-LAYER BASE - Designed to help keep protection close to the body.
TORSO: PE FOAM BASE - Great kidney coverage with removable belly pad for added protection, comfort and fit.
BICEPS: Customizable bicep adjustment for a custom fit and great level protection.
STERNUM: FLOATING PE STERNUM - High level of protection and comfort.
SPINE: INTEGRATED PE SPINE - High level of comfort and protection.
LINER: MESH LINER - Designed for maximum air flow to help keep players dry.
Specifications
Liner Material: MESH LINER
Protective Padding: PE
Size Options: S,M,L,XL
Fit: ANATOMICAL
Strapping System: CUSTOMIZABLE BICEP ADJUSTMENT