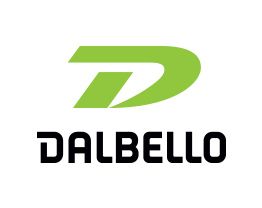 Item #: 332350083
The Kyra MX 70 is targeted toward advanced and aspiring intermediate female skiers, offering comfortable cushioning and great skiability. The Dalbello Kyra MX 70 is targeted toward advanced and aspiring intermediate skiers. Its 3-Piece design offers responsive, consistent flex, excellent lateral and rearward control, and a ski/walk feature. Contour 4 Drive & Control Technology provides a close rearfoot fit for performance and control, with a spacious and comfortable 103mm toe box. Dalbello's Center Balanced "Rocker" Stance centers the skier over the sweet spot of the ski, for more power and control with less effort.
Features
CARBIO DESIGN: 3 piece construction - shell/cuff/tongue – that comfortably secures the foot and lower leg while optimizing smooth and progressive flexibility. Dalbello's Cabrio models provide the ultimate in responsive performance to ski your best.
GRIPWALK: The new sole-binding system for walking comfort and skiing performance, available in 90% of the Dalbello ski boots collection. GripWalk contains of a new co-polymer sole with rocker profile. The convex shape and ribbed tread of the rubber add a lot of walking comfort and provide a much better grip. GripWalk soles are the perfect tuning parts designed for selected premium ski boots and bindings.
RANGE OF MOTION OF THE CUFF: Forward and Backward lean for the boots. LUPO FACTORY, LUPO 130 C, LUPO AX 125 C, LUPO AX 120: 67° (40° Forward Lean, 27° Backward Lean) LUPO AX 115, LUPO AX 110 W: 48° (35° Forward Lean, 13° Backward Lean) As it's function of a touring boot, the forward lean while hiking is the most important to walk with.
FIT FOR WOMEN: Dalbello's Women's Collection leadership. Dalbello's Women's ski-boot line is developed by women. Woman technicians, designers and members of the Dalbello Freeski team are involved with product engineering and design. The finest Italian design technology assures the best dedicated women's product in the world.
CONTOUR 4: Exclusive Dalbello construction technology that maps the anatomical contours of the foot. Contour 4 creates subtle "comfort zones" at 4 critical fit points: ankle, heel, 5th metatarsal, & navicular. Relief contours molded into the inside lower shell at these 4 points provide a close and accurate fit and minimize the need for shell modifications.
DURA-GRIP REPLACEABLE TOES / HEELS: Durable high durometer polyurethane compound toes & heels for extended boot sole wear.
ADJUSTABLE REAR CUFF SPOILER: Modular rear boot cuff spoiler adapts the boot cuff to a variety of lower leg shapes. Spoiler Permits skiers to increase rear cuff height add rear support and change forward lean
REPLACEMENT TOE / HEEL PROTECTOR: Patented Toe-Heel inserts for lighter, more durable ski-boots. High density special compound insert provide outstanding durability in any heavy usage.
SKI & HIKE MECHANISM: As the burly cuff lock mechanism frees the upper cuff from the lower shell a long range of motion for functional hiking and climbing is guaranteed. Due to the unique Cabrio design it doesn't contain any compromises on the skiing performance.
FLEX CONTROL: Boot forward flex characteristics may be adjusted to suit skier's weight, skill level, and snow conditions.
SUPER COMFORT: Supercomfort innerboots are engineered to achive the best comfortable fit out of the box and the best warmth, and comfortable cushioning.
SPECIAL WOMEN´S LOW PROFILE GEOMETRY CUFF: Female boot models with a removable cuff insert allow to expand the boot top opening circumference approximately 5 cm and lowers the overall boot height by 1.5 cm.
Specifications
SIZE: LS 220-275
CONSTRUCTION: Cabrio
FLEX: 70
LAST: 103 mm
MATERIAL: PU/DB Hyperlite
LINER: Super Comfort
BUCKLE: F-16 Alu - Micro
MFG Part Number: DKM70L7GBB