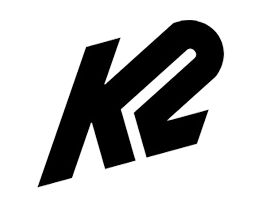 Item #: 332746966
Our K2 Marlee Pro inline skate is a great choice for kids who want to get into skating, and parents love them for their great value. This inline skate features a vibration-absorbing, composite frame that is interlocked with the base, keeping children more balanced by being lower to the ground. Five full sizes of adjustability will keep these skates in use for more than a season and K2's Speed Lacing System makes easy to get in and out of the skates a breeze.
Features
K2 Original softboot
Stability Plus cuff: This cuff sets the standard for what recreational skaters and fitness skaters need for performance. The Stability plus cuff is the perfect blend of support and comfort, eliminating overall skate weight.
F.B.I. Frame: Interlocking the frame and base creates a composite recreational frame that absorbs more road vibration than any other K2 frame. This frame is great for new skaters and those skating on rough terrain.
Speed lacing: K2 speed lacing closes your skates with one pull. The speed lacing system makes it easy to get in and out of your skates. One pull on the strap, and you're ready to skate, it's that easy.
Specifications
Adjustable Truck: Yes
Axle Diameter (mm): 6
Bearings: ABEC 3
Boot Material: Softboot
Includes Stop:Yes
Skate Size:
Spacer Type: 8mm
Type of Roller Skate: Inline
Wheel Diameter (mm): 72mm