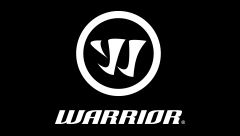 Item #: 332939150
DX SE2 is for players that want extra power on their shots and prefer a smoother load to release. These players not only battle along the boards or the faceoff dot, but enjoy winding up and releasing a huge one-timer once in a while. These players really lean into their sticks for powerful wrist, snap and slap shots.
Find Your Flex (opens in new tab)
Features
Sabre Taper - Low kick response combined with a powerful release.
Minimus Carbon - A flat weave carbon that provides excellent durability and feel.
Apex Grip Texture - Textured grip zones combined with a soft grip finish for peak control and accuracy.
Ergo Shaft Shape fits comfortably in your hand and enhanced puck feel and control.
True1 Phantom Feel construction is our strongest 1-piece construction and creates a balanced, lightweight stick.
Specifications
Length: 51"
Weight: 400g
Age Group: Junior
Finish: Grip
Kick Point: Mid-Low
Curve Options: W03/W88/W28
Flex Options: 50, 40