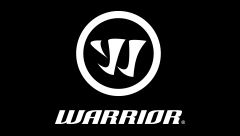 Item #: 332829052
The Warrior Alpha DX3 Senior Hockey Stick is for players that want extra power on their shots with a smoother load to release. These players not only battle along the boards or the faceoff dot, but really lean into their sticks for powerful wrist, snap and slap shots. Get more out of your stick with Alpha DX3.
Find Your Flex (opens in new tab)
Features
Sabre Taper - Low kick response combined with a powerful release.
Apex Grip Texture - Textured grip zones combined with a soft grip finish for peak control and accuracy.
Minimus Carbon 800 - A lighter, tougher DX shaft that provides excellent durability and feel.
True1 Phantom Feel construction is our strongest 1-piece construction and creates a balanced, lightweight stick.
Fuel Core Blade - A new blade core with increased pop and feel designed to reduce breakdown and increase durability.
Specifications
Length: 60 in
Weight: 435g
Age Group: Senior
Finish: Grip
Kick Point: Mid-Low
Curve Options: W03/W28/W71/W88
Flex Options: 100, 85, 75, 65