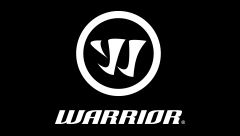 Item #: 332295549
STRIKE WITH SPEED
Control the puck and deke around your opponents with the Alpha QX3. The Alpha QX3 Senior Hockey Stick allows you to easily load and quickly release the puck with precision accuracy. The Protex Grip Texture combines textured corners with a tacky soft grip for optimum control and accuracy.
Find Your Flex (opens in new tab)
Features
Quick Strike - Effortless loading that engages an explosive and responsive blade for an accurate release. The low kick-point extends from your bottom hand through the lower shaft and hosel. The all new Saber Taper maintains torsional stiffness from load to release controlling the rapid recoil and improving shot accuracy.
Minimus Carbon 600 - Strong, responsive and lightweight. 600 grade flat carbon-composite weave design that enhances all of the stick's construction technology features.
Protex Grip Texture - Textured corners coupled with a tacky soft grip finish locks easily in your hands for optimum control and accuracy.
Saber Taper - The unique taper design creates a torsionally stiff extended mid-low flex arc, resulting in a more stable blade for improved accuracy.
True 1 Phantom Feel - A true one-piece stick. Lightweight and balanced for improved feel and puck control.
Ergo Shaft Shape - The ergonomic contour shaped shaft fits comfortably and securely in your hands enhancing touch and feel for better stickhandling.