Planning your next getaway?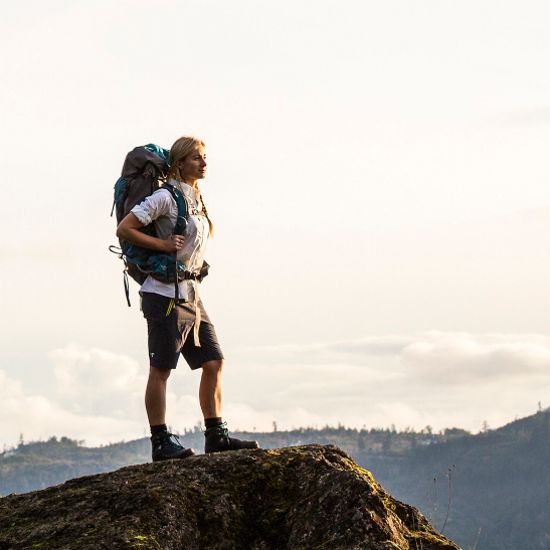 Are you heading somewhere tropical or sunny? Sport Chek carries all the top shoes, clothing and travel gear brands to help make your next vacation a memorable one. Shop shirts, sandals, polos, swimwear and much more online at SportChek.ca. We've got travel bags, backpags and all the electronics you need to make lasting memories on your next trip abroad. Let's get started!
Men's Vacation Essentials
KIDS' & TODDLERS' VACATION ESSENTIALS
Travel Gear, Accessories & Electronics
Travelers Checklist. What Should You Pack On Your Next Trip?
You dont want to forget anything on your trip! That's why we've put together a helpful list of travel items you'll want to consider before you head off to your sunny locale.
Documents
Passport, travel visa
Airline tickets/boarding passes
Other pre-purchased travel tickets (boat, train, etc.)
Excursion tickets or confirmation
Copies of passport and airline tickets (incase you lose the originals)
Drivers licence
Health insurance card
List of medications, letter prescriber
Travel insurance
Travel aids
Suitcases, travel backpack
Itinerary
Maps and directions
Travel guide
Travel pillow, sleeping mask, earplugs
Travel locks
Luggage tags
Pens and paper
Snacks, drinks

Financial
Foreign currency
Emergency money
Credit card, debit card
Extra wallet
Appliances
Cellphone, charger
Camera, SD card, charger
Laptop, iPad or Tablet, E-reader, chargers
Travel adapter and converter
Travel iron
Flashlight
Headphones
Clothes
Underwear
Socks
Pajamas
Shirts, polos
Jeans, sweatpants, shorts
Dresses, skirts
Shoes, sneakers
Flipflops, sandals
Jackets, coats, raincoats
Belts, ties
Scarves, hats, gloves
Toiletries
Toothbrush, paste, dental floss
Deodorant
Tweezers
Soap, shampoo, conditioner
Towels
Nailcare
Tissues, toilet roll
Feminine hygiene
Makeup, makeup remover
Shaving supplies
Skin products
Brush, comb, hairproducts
Glasses, contact lenses, supplies
Health
Medications, pain reliever
First aid kit
Insect repellent
Oral Rehydration Solution (ORS)
Mosquito net
Birth control, condoms
Vaccines, health/dental checkup
Vitamins
Hand sanatizer/desinfectant
General activities
Swimsuit and big towel
Walking shoes
Sunglasses
Sunscreen
Umbrella
Daypack
Books, e-books, magazines