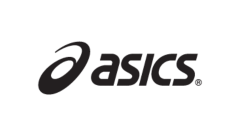 ASICS
ASICS is an acronym derived from the Latin phrase, Anima Sana In Corpore Sano - a sound mind in a sound body. Staying true to the philosophy by which it was founded, every ASICS innovation, every concept, every idea is intended to create the best product. Our mission is to become the number one brand for the sports enthusiast. To accomplish this, we pledge to continue to make the best product; striving to build upon our technological advances and pushing the limits on what we can learn from the body and its needs in athletic gear. We pledge to bring harmony to the body and soul.
Featured ASICS Signature Lines
With a decorated history founded in running, ASICS continues to offer running shoes and sneakers built upon a running pedigree. Featuring the signature ASICS Gel technology, the updated flagship ASICS Kayano and ASICS Nimbus styles continue to drive the world's best marathon runners. Sportchek carries wide range of ASICS running shoes for all manner of running styles, including the ASICS Cumulus, ASICS GT 2000, and the ASICS GT 1000. ASICS Trail shoes feature a more rugged outdoor designs for trail and scrambling. We also carry the original ASICS Sneaker, based on the Onitsuka Tiger design.
+ Read More